Meeting Mental Health
Author: Lara Ellwood

Level: Introductory
We recognise your commitment to our full courses, so they all include a certificate of completion provided you reach our attendance criteria. Learn the practical skills you need to feel fully confident in yourself.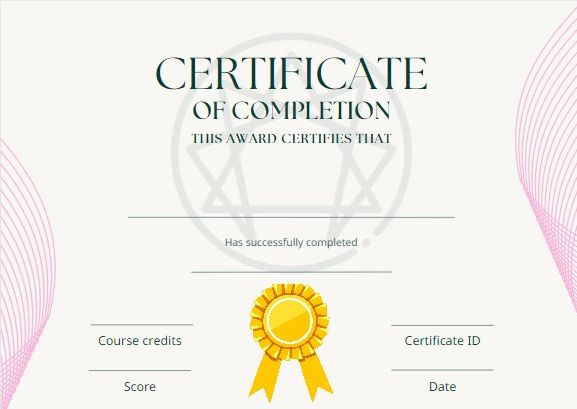 Course overview
The Meeting Mental Health course empowers organisations to promote mental wellness and emphasize preventative measures, early identification and intervention.

It provides the tools and resources needed to maintain mental health and creates a supportive and open environment where employers and employees feel comfortable discussing mental health issues.

Mental health is one of the most important but least talked about issues in the workplace. By promoting mental wellness, we can create a more supportive and productive environment for employees.

Achieve organisational success by unlocking a healthier, more effective team!!
Empty space, drag to resize
Empty space, drag to resize
What you'll learn
The Meeting Mental Health course is a 4-week transformational approach to identify the difference between living with mental illness and maintaining mental wellness.


*By health, we refer to emotional, mental & physical health.
Defining mental illnesses
We all interpret things differently. Because we don't always have words to describe anxiety & depression we need to all agree to what mental illness is.
Breaking down the stigma
Appreciating and accepting that a mental illness is nothing to be ashamed of, nor is it something to be shunned for.
Identification
What does addiction, anxiety & depression look like in others. We all make assumptions. It's time to stop assuming and start understanding.
Get the tools
With the right tools you can have a constructive a supportive conversation with yourself and others on mental wellness.
Bonus
Get 4 x 60-minute online group support sessions + get practical and applicable tools from the group coaching in our breakout rooms.
Our clients love us
Lara motivates and instills passion in her trainees, a testament to her own passion and dedication. She is thorough, patient, and experienced in her field.


Zoe Ahrends
Lifesense Disease Management
Lara is a fierce advocate for mental wellness. The compassion and empathy she has for her patients is evident everyday in the work she does. Lara is an expert in her field.


Lara has great insight into mental health. Her training classes have been insightful, and practical. She highlights why mental health is such an important topic and why we need to pay attention to this in the our personal life and workplace.


Patricia Mahome
LifeSense Disease Management

Lara is a dedicated, and helpful person. She has helped a number of people with tough situations in their lives and with their Mental Health from past experiences, work related and or in marriages.
Thandiwe Mlingwa
Farnham Riding School

Lara has assisted us in identifying causes of ongoing professional stress and introduced techniques to assist us in alleviating stress, improving performance and sustaining high levels of productivity.
Robin Gerold
Geroldt and van wyk Attorneys

Lara is compassionate and understanding. She really cares and is empathetic towards those who struggle with mental health issues. Lara has vast experience having provided counseling to those who need it for many years.
Ryan Gründer
Advocate

Let's empower the workforce with tools to be
supportive.
If we understand Mental Health holistically' we will be able to identify healthy employees, or identify worrying symptoms.

This prevents employees feeling unsupported, which leads to an unhealthy workplace culture and a loss in productivity..

Chat to us to find out more.