Reframe Your Future
Through the Lens of the Enneagram
Author: Saffron

Level: Introductory

Course duration: 4 weeks

Videos: 34

Activities : 7
Course overview

Introducing our EQ (Emotional Intelligence) GOLDEN toolkit, enriched with insights from the Enneagram!

Over the next 30 days, you'll receive a treasure trove of quick, actionable, and practical tips that will empower you to harness your emotional intelligence in your daily experiences.

By delving into the wisdom of the Enneagram, you will not only learn how to effectively manage stress but also cultivate emotional safety, paving the way for a brighter and more positive future ahead.

Get ready to embark on a transformative journey towards understanding yourself and others better!
Empty space, drag to resize
Certification included
We recognise your commitment to our full courses, so they all include a certificate of completion provided you reach our attendance criteria. Learn the practical skills you need to feel fully confident in yourself.
Empty space, drag to resize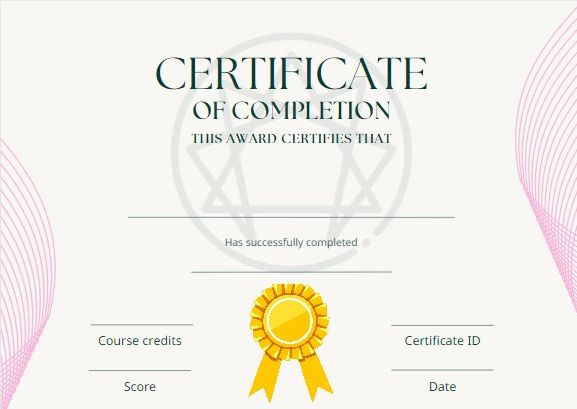 The Reframe Your Future course will teach you how to build & sustain healthier habits so you can see your future differently.
What's Included?
instructions videos

bonus videos

a comprehensive workbook

techniques to bring EQ into action
How To Manage Stress:
Managing stress in times of uncertainty and change is crucial. Learn how to manage your feelings so that stress doesn't sabotage your efforts to grow to live the life you deserve to live.
How To Build Emotional Safety:
Get practical tools for building emotional safety by realising what you need to communicate, to who, and when, to feel emotionally safe.
Why Is Self-Love So Hard?
Without self-love, you aren't able to reach a flow state and find joy and gratitude. Get practical tools to increase your sense of self-love.
How To Build Healthier Habits:
When we develop a healthier mindset, we develop healthier habits - in just 4 weeks, you'll learn how to do this.
Bonus
Connect with others who are actively reframing their futures by getting access to the chat forum on our LMS*
Saffron's clients love her
Saffron is an excellent facilitator. She created a safe space for us to reflect and to be vulnerable. The course taught me tools that will make me a better human being.


Mohammed Jhavary
Freelance IT Project Manager
Everyone should do this programme. It has changed my compassion towards myself and others. It helped me in my work and normal relationships to listen to understand.


Lihana Geldenhuys
SPAR Retailer, Western Cape

The program is excellent and I would recommend it to people to learn more about yourself and to understand other people better. Saffron is an excellent facilitator.


Leone Minnaar
Finance Executive
Get your flexible, convenient and impactful toolkit for building
emotional intelligence.
Chat to us to enroll