Self-Esteem For Leaders
Course duration: 12 Weeks

Videos: 51

Learning units: 96

Learning units: 96

Level: Intermediate

Author and content: Saffron Baggallay

Facilitators: Lara Ellwood or Saffron Baggallay
Course overview
Learn how to make better decisions in the moment because you feel happier.

Learn how to trust yourself in all situations, because you know how to respect yourself in your relationships. This is the starting point for leading others.
Empty space, drag to resize
Certification included
We recognise your commitment to our full courses, so they all include a certificate of completion provided you reach our attendance criteria. Learn the practical skills you need to feel fully confident in yourself.
Empty space, drag to resize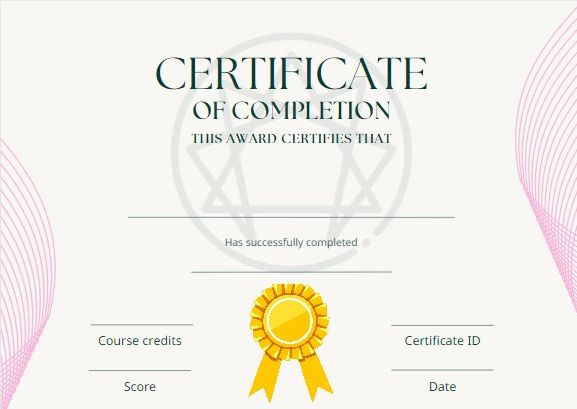 Saffron Baggallay
Sociologist, Expert Enneagram Coach and Master Facilitator.
About me
Saffron is a Master Narrative Enneagram Coach with an extensive sociology background. She helps people discover what drives them through their personality type and teaches them how to benefit from these internal drivers, enabling them to reach their peak performance.
About me
Lara teaches people how to better understand mental health and how to support others struggling with mental health issues, as well as, facilitate Saffron's Reframe your Future (Golden EQ Toolkit) and Self-Esteem for Leaders courses, when not practiced through the lens of the Enneagram.
Lara Ellwood
Mental Health Counsellor and Non-Enneagram Course Facilitator
The Self-Esteem For Leaders is a 3-month practical course designed to raise your own self-esteem and help you see yourself with respect, courage, and confidence. You'll know that you can be a leader no matter what happens around you.
What's included?
instructions videos

bonus videos

breathing techniques

techniques to manage your stress

a bespoke comprehensive, printable workbook

weekly classes online
Practice Living Consciously:
To start, we focus on conscious action so that you can live consciously. Get practical tools to live with clarity and intention.
Practice Self-Acceptance:
We learn to look at what causes us our shame, because this is what causes us to get defensive, which is actually disrespectful to ourselves. This brings up the shame again; and it becomes a cycle, until we learn to stop it.
Practice Self-Response(ability):
We ask leaders to respond to situations, relationships and decisions and analyse their response for their own self-reflection. The ability to see oneself through others eyes, is an act of self-respect.
Practice Self-Assertiveness:
Learn not to compromise yourself or your health. Learn how to honour your own needs and values and very importantly how to express them.
Practice Living Purposefully:
Leaders will focus on the discipline needed to take action to achieve one's self-esteem goals and ensure those goals are aligned to their purpose. Living 'in purpose' is a practice, which is integrally linked to your happiness.
Practice Personal Integrity:
Get the tools you need to not betray your own judgment, standards or beliefs.
Bonus
Once a week for 12 weeks, delegates will come to a 60-minute online
class to prepare the activities they have to complete that week. Get exclusive access to our closed Facebook group after the programme has ended so you can stay connected to other self-esteemed leaders.
Saffron's clients loves her content
Great, amazing sessions that keep you positive. People with a high self-esteem tend not to promote themselves. This statement stands out for me and I found it most useful. I will use this going forward in my work and personal life.


Zaid Waja
National FBAM, Shell Fleet Solutions
In the sales industry, you need confidence and self-esteem to sell. It's that simple.
People don't buy from negative people. And my sales team are affected by my self-esteem – If I can find ways to improve my self-esteem, and show them a positive attitude, it affects the entire business positively.
So this is a crucial area for companies to focus on – even more so if you are chasing targets!


Chris Douglas
Owner of a Discovery Insurance Brokerage
This course enables people to work more effectively as leaders, communicators and human beings. An extraordinary mix of approaches to get the most out of life in an increasingly complicated world.

Chat to us to enrol yourself or your team.