Welcome!
If you're here, it's because you're interested in finding out more about me and what I do. Well, you've come to the right place.
I'm Saffron Baggallay, founder of the Personal Mastery Lab. For nearly 20 years, I've been delivering personal mastery programmes through the lens of the Enneagram.


I've always been fascinated by people. As a child, I loved observing and figuring out what was happening for people beneath the surface.


When I wasn't listening in on my Mum's friends' conversations around our kitchen table, I was learning how to be a prima ballerina and dreaming about being famous like Madonna. I thought I wanted to act and perform, but actually I realised I wanted to know about people, especially those who didn't seem like me.


In using the Enneagram in my own life, I knew I had to teach it; and to deliver specific learning outcomes for the people I've been honoured to work with.


I'm a master facilitator and have over
10,000 hours
of experience facilitating and coaching people from all walks of life on 4 different continents. My qualifications also include an international Narrative Enneagram teachers qualification, the embodied enneagram, a masters in identity theory and various qualifications in somatic healing modalities.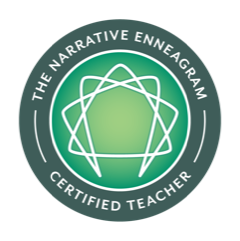 I focus on transforming teams by teaching durable meta-skills that empower leaders to lead compassionately while unlocking inclusion and diversity within organisations to create
high-performing teams.
In 2020, I put my life's work online so that I could offer my programmes internationally. Alongside me is my fantastic co-facilitator, Lara Ellwood. Her credentials and experience have added a wealth of value to The Personal Mastery Lab.

Our programmes offer a unique and transformative experience that'll help you unleash your potential and create real change in your life.
Saffron Baggallay
Sociologist, Expert Enneagram Coach and Master Facilitator
Saffron is a master narrative enneagram coach with an extensive sociology background. She helps people discover what drives them through their personality type and teaches them how to benefit from these internal drivers, enabling them to reach their peak performance.
Lara Ellwood
Mental Health Counsellor and Non-Enneagram Course Facilitator
Lara teaches people how to better understand mental health and how to support others struggling with mental health issues, as well as, facilitate Saffron's Reframe your Future (Golden EQ Toolkit) and Self-Esteem for Leaders courses, when not practiced through the lens of the Enneagram.