Personal Mastery For
High Performance
Course author & facilitator:
Saffron Baggallay



Course duration:
20 Weeks / 5 Months

**Ideal for Lower to Top Management; Including Executive and C-Level Management



Course type: Online / Virtual


We acknowledge your commitment to our courses, and as such, they all come with a certificate of completion, provided you meet our attendance criteria, complete the required online activities, and pass your final quiz.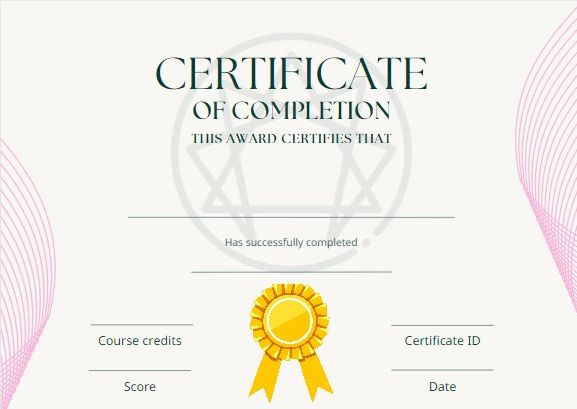 Course overview
Empty space, drag to resize
This course emphasises the development of five essential

meta-skills t

hrough the lens of the
Enneagram
.
These meta-skills empower your leaders to be
adaptable and flexible in the ever-changing
professional landscape.

Designed for high-performance leaders, this course goes beyond traditional training to empower individuals with compassion and agility in a dynamic professional landscape.

The Enneagram serves as a powerful tool, unveiling the driving forces behind behaviour and enhancing self-awareness. Participants will also learn to cultivate somatic intelligence (SQ) and be coached through meaningful conversations, leading to improved conflict resolution and overall job performance.

(Riso-Hudson Enneagram Type Indicator test included)
Empty space, drag to resize
What's included?
1-hour weekly online classes

Instructor-led videos

Bonus videos

Printable workbook with weekly activities

Monthly quizzes

Tools & techniques to manage your stress
Meta-Skills provided
Our Personal Mastery For High-Performance course
focuses on building 5 fundamental skills:

1. Self-compassion
2. Self-motivation
3. Self-integrity
4. Self-trust
5.Self-confidence


Self-Awareness
Discover what truly drives you. Learn to believe in yourself, your abilities, and your own judgment. Invest in yourself to confidently express your needs and what's important to you. By embracing these principles, you'll embark on a journey of self-discovery and empowerment, unlocking your full potential.
Self-Management
Self-management isn't static; it's emotional intelligence in action. You can work on cultivating a more positive attitude toward yourself. We'll explore a variety of empowering techniques to help you initiate a positive change in how you perceive yourself.
Other-Management
Since you cannot effectively manage other people without first mastering self-management, learn to perceive how others see you. Increase your value and earn respect from others by mastering the skill of holding yourself accountable. Once you develop the habit of honouring your commitments to yourself, you will naturally project trustworthiness.
Expanding Your Perception
By understanding how to establish authentic trust with yourself and others, you can begin to manage relationships and foster genuine connections. This will lead to an expansion of your self-perception and, consequently, broaden your understanding of others.
Other-Awareness
Developing the ability to listen and be present with someone else stems from having compassion for yourself. Learn to recognize your blind spots and uncover unconscious biases without judgment. This will result in better connections with others.
Personal Mastery For High Performance focuses on empowering leaders with durable meta-skills for intuitive, compassionate leadership.
Master yourself for
high perfor
mance
Enrol yourself or your team today.
Our clients love us
The content is truly enlightening and gives me opportunities for reflection. Facilitator demonstrates passion for the subject and in-depth understanding. The videos are perfect - engaging, easy to listen to and the concepts are explianed to facilitate understanding.

Zoya Mabuto
Speaker & facilitator - ZoyaSpeaks

This course is an absolute necessity; at least for anyone who intends to or are leading other people.
The course allowed me to understand how my personality affects others, I will be more sensitive to how people react to me.
Director Samangaba
TMT Cleaning
Mind blowing. I am left with no words regarding what is now happening with my life. How spot on are the character traits to the enneagram type In one sentence, I would say know yourself and be the best manager of your own character and destiny.

Godfrey Sono
Director at PWV Car Hire And Transport Services
Course content is rich, and the Facilitator is not only energetic but knows what she is talking about (subject matter expert).
Knowledgeable, enthusiastic and engaging about the topic as well as improving one's sense of self!
Philasande Kinase
Property Manager - SHELL
An enlightening course filled with much truth content and facilitated by a leader who knows her subject very well. We need to continue working on ourselves from within and we are all a work in progress.

Wendy Blignaut
Purchasing Manager - SPAR
Who I was before and who I am now; has definitely changed. This course has altered the trajectory of my personal and professional life.


Diane Charles
HR Manager,
SPAR
Central Office
Thank you for the role you have played in my self-awareness journey. I am grateful for the many aha moments that will continue to linger in my consciousness for a while as I integrate my new learnings with my current knowledge.
Shantal Kamraj
Senior Change Manager - Massmart
Being able to understand your Enneagram type helps me in a lot of different ways in my private and professional life. The course and the self-work has given me a lot of awareness for trigger points and I am continously trying to find a way on how to deal with them. It also taught me a lot about how to really listen and understand other people better and appreciate the differences..
Johanna Engalage
Assistant Director - Sysmex Europe
I wanted to share my feedback regarding the programme. I think now I'm able to speak up because sometimes I'm like, okay, you know what? It's not worth it. Let me just keep quiet. But for now, even at my workplace, I'm not scared to raise my opinions, what I think about things.

Zakuthi Zineke
Forensic Audit Specialist
- Massmart
Mentoring and coaching my direct line reports (especially after even the little bit of training that you have done with the different individuals) is strengthened and confidence in tackling issues with a reference to Enneagram types is the best foundation to start critical conversations. Thank you so much for everything you have done on my Enmeagram journey and actually my leadership journey!!

Samantha Giangregorio
Vice President Life Science - Sysmex Europe
Attending Personal Mastery has bought me one step closer in being courageous enough to stand-up for myself and understand how I show up in the world. Thank you Saffron for the gifts and lessons.

Portia Shibambu
Customer Data Analyst – Jumbo Stores

Saffron – My biggest learning from you………..My truth is not necessarily other people's truth – what a wonderful learning, Thanks SAFFRON. I hope to tell people the truth but at the same time take responsibility for how I make them feel and to always try to understand their truth. The journey with you was life changing.

Andrietta Veijerin
National Commercial Sales Manager - Makro

I have really enjoyed the Personal Mastery course with Saffron! Delving into our Enneagram types and reviewing our behaviour related to our types has really opened my eyes.
Maughin Lord
Senior Merchandise Manager – Masscash

Saffron is the most influential facilitators that I have come across during many years .Her ability to "read" and guide you, in spite of facilitating via ZOOM is uncanny. At times it is overwhelming, until you get to know her. At most it is the influential journeys I've been on, and accolades should go to Saffron for this awe inspiring experience. I can really recommend ANYBODY to join Saffrons' classes, as you will be hooked from the first session.

Suna Pretorius
Store Manager – Makro

Saffron has thorough and immersed knowledge in the subject matter of Personal Mastery . Her ongoing quest to assist people to " be the best version of themselves " is to her credit.Saffron's energy , passion and commitment to help others to identify their development areas and remedy them for the benefit of their lives , their businesses and their families are stand out qualities ."

Nick Favager
Senior National Merchandise Manager - Masscash

I learned a lot of myself and it made me more aware of what I tend to do wrong- self-awareness is something we tend to ignore.
I have learned that I can be calm and not always feeling like I need to catch the train..
I learned a lot by attending not only my type, but all the types couching circles.
I just got more in site in how you have all the types in you but you stay true to your type

Jean Fourie
Receiving Manager - Makro Mbombela

It was such an amazing & positive experience for me personally and Saffron is such an incredible mentor, she connected with each of us individually and not just as a group. What I most loved as well, is that she did not treat us a children but as adults and what was most important that we needed to do she would tell us. I really looked forward to each session every week, I think I only missed one session at the beginning. The course really helped me see life in a different light positive – and it has given us the tools to move forward through life's journey. All I can say is I am eternally grateful and thank you to Saffron for caring for others the way she does
It is difficult for me to put into words the impact that Saffron via her personal mastery course and coaching has on my life. It has helped me grow in so many ways, most significantly in self-compassion, self-confidence, and self-awareness. This growth has not only impacted my work life helping me to lead myself better and therefore others but also in my personal life with how I show up for my children and my husband. This is evident by the two promotions I have received since starting this process as well as a more fulfilling family life and marriage. I will always be eternally grateful as well as continuing to grow with the tools I have learnt from her!

Samantha Henshall
Vice President / Operations Lead - Genpact SA