Women In LeadHERship
Course overview
Author: Saffron Baggallay

Level: Comprehensive

Certification included
Course overview
Designed especially for women who want to learn to love themselves enough, so as not to feel threatened by other women (or men).

This is what confidence means.

(Riso-Hudson Enneagram Type Indicator test included)
Empty space, drag to resize
We recognise your commitment to our full courses, so they all include a certificate of completion provided you reach our attendance criteria. Learn the practical skills you need to feel fully confident in yourself.
Empty space, drag to resize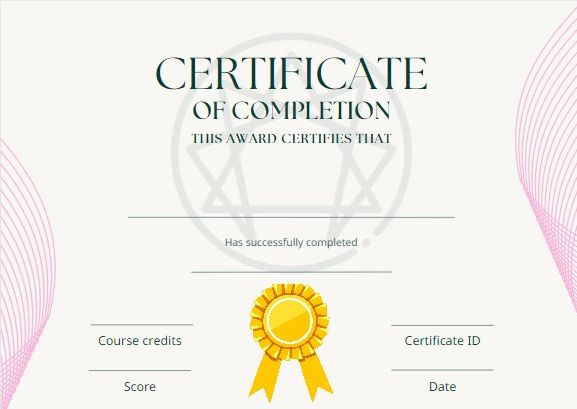 Women In LeadHERship is a 4-month practical course designed to raise your feminine confidence.

The aim is for you to be able to teach others how to treat you - with respect & understanding.

Women know that we can be leadHERs no matter what happens around us - when we are confident in ourselves.
Waking Up To Yourself
To start, we focus on conscious action, so you learn to live consciously. Get practical tools to live with clarity and intention. We focus on waking up to your body-armour, i.e. your defence mechanism, because this is how you can lose respect for yourself.
Your Context Matters
We take a look at the role women have played in society, historically & economically. We touch on everything from social conditioning to the consequences of neuroscience behind how we, as women, behave, treat other women; and teach men how to treat women, in different contexts.
Invest In Your Strength
Get tools to manage feelings of shame because your shame erodes your self-trust. For LeadHERs to build and maintain self-trust, in order not to compromise themselves to the point of self-doubt, we learn how to focus our body-energy to shift into self-belief.
See Yourself Differently
Once you have learnt how to go inwards, LeadHERs realise reflection is integral to living as a leadHER. LeadHERs will be required to respond to situations, relationships & decisions; and analyse their response to build their own happiness. For this we focus on our body-sense, which is about becoming a lot more aware of our intuitive intelligence. This will build your confidence as a female leadHER.
Bonus:
Once a week for 16 weeks, delegates will come to a 60-minute online
class to prepare for the activities they have to complete that week.
Saffron's clients love her
I met Saffron at her Women In LeadHERship programme. I have grown personally since then and continue to be wowed by this insightful women and her exceptional knowledge of the Enneagram. These sessions help me deal with the real stresses of life. Thank you Saffron, I am forever grateful for you coming into my space and and taking the time to help me get to know myself better and my team!


Zaheda Dudhia
Sales Manager, Johannesburg Shell
Joining Saffron's programme has brought me one step closer in being courageous enough to stand up for myself and understand how I show up in the world. Thanks you Saffron for the gifts and lessons.


Portia Shibambu
Customer data analyst,
Jumbo Stores
I loved Saffron's ability to get participation from all! Her ability to show her own vulnerability allowed us to explore our own.


Cathy Chomse
Responsible Sourcing Manager, Massmart
Chat to us

to enrol yourself or your team